A quick discussion with Alexandra Wrbka
Could you introduce yourself briefly? Tell us a few things about your background, studies, and general interests.
My name is Alexandra Wrbka, I am 28 years and grew up in and around Vienna, Austria. I completed my two BAs at the University of Vienna, starting with Transcultural Communication (Translation and Interpretation studies) – for the languages German, English and French. I then took on a second BA, this time in Journalism, Media and Communication Studies. I obtained my MSc in Social and Cultural Anthropology with a focus on Visual Anthropology which included a three-months fieldwork period in Greece from the University of Amsterdam, which is also where I lived for more than three years before coming to Athens for the CORAL project. In my free time, I like to immerse myself in all things related to music.
How was your moving to your new home? How are things going for you in your new place?
My move to Athens was very smooth. Since I was familiar with the setting before arriving, I did not encounter any major surprises or difficulties except for the painfully slow navigation through Greek bureaucracy… My first experiences as an ESR were also very good: I have regular meetings with my supervisor and I am in constant (not only intellectual) exchange with my three lovely CORAL colleagues here in Athens. I am enjoying our Greek language classes and adapting to the Greek lifestyle. I appreciate having the possibility to alternately work from both the university and from an interesting collaborative workspace in the heart of Athens.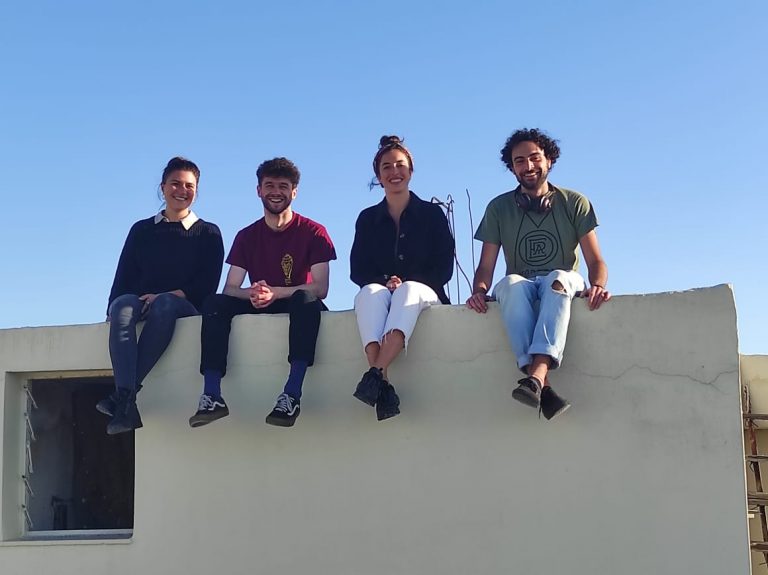 You are preparing for your Work Package meeting, how is your work going?
The deeper I delve into my research topic, the more curious and excited I get about it, although the amount of literature and knowledge to acquire sometimes feels overwhelming.
I am currently developing further my literature review which simultaneously will hopefully help me identify aspects I want to focus on more and narrow my topic down. Next to that, I am continuously updating my database of CWS in rural Greece and Austria to keep an overview of spaces out there as well as in the hope of identifying specifically interesting cases for my future fieldwork.
Could you share with us some key insights/ "aha moments" from your work so far?
I always knew that researching gender dynamics in collaborative workspaces is a very current topic. When I joined a workshop on Gender and New Working Spaces organized by the COST ACTION New Working Spaces, I was reminded by just how relevant this research is for contemporary society. The exchange with other researchers and with the owner of a female-only CWS gave me food for thought about the specific context of and the many factors influencing my research: the rise of telework and a counterurbanization trend triggered by the Covid-19 crisis which could lead to an increased importance of rural CWS on the one hand, and the new and persisting inequalities (precariousness of freelance work, increasingly blurred lines between work life and private life, the ongoing financial crisis in Greece, etc. ) particularly for women the very same phenomenon brings along, on the other. 
Keeping in mind the possible impact my research could have in uncovering these up-to-date issues makes my work all the more interesting and rewarding.
What do you expect from the WP meeting?
I expect the WP meeting to be an interesting exchange of ideas and resources that brings us further not only with our individual projects and WP groups, but also with the CORAL project as a whole. I expect to learn from each other's presentations and to make plans on how to collaborate closer with some of you. I am looking forward to hearing about the work progress each ESR has made so far but I am equally curious to hear how everyone has settled in.
Share Alexandra's journey